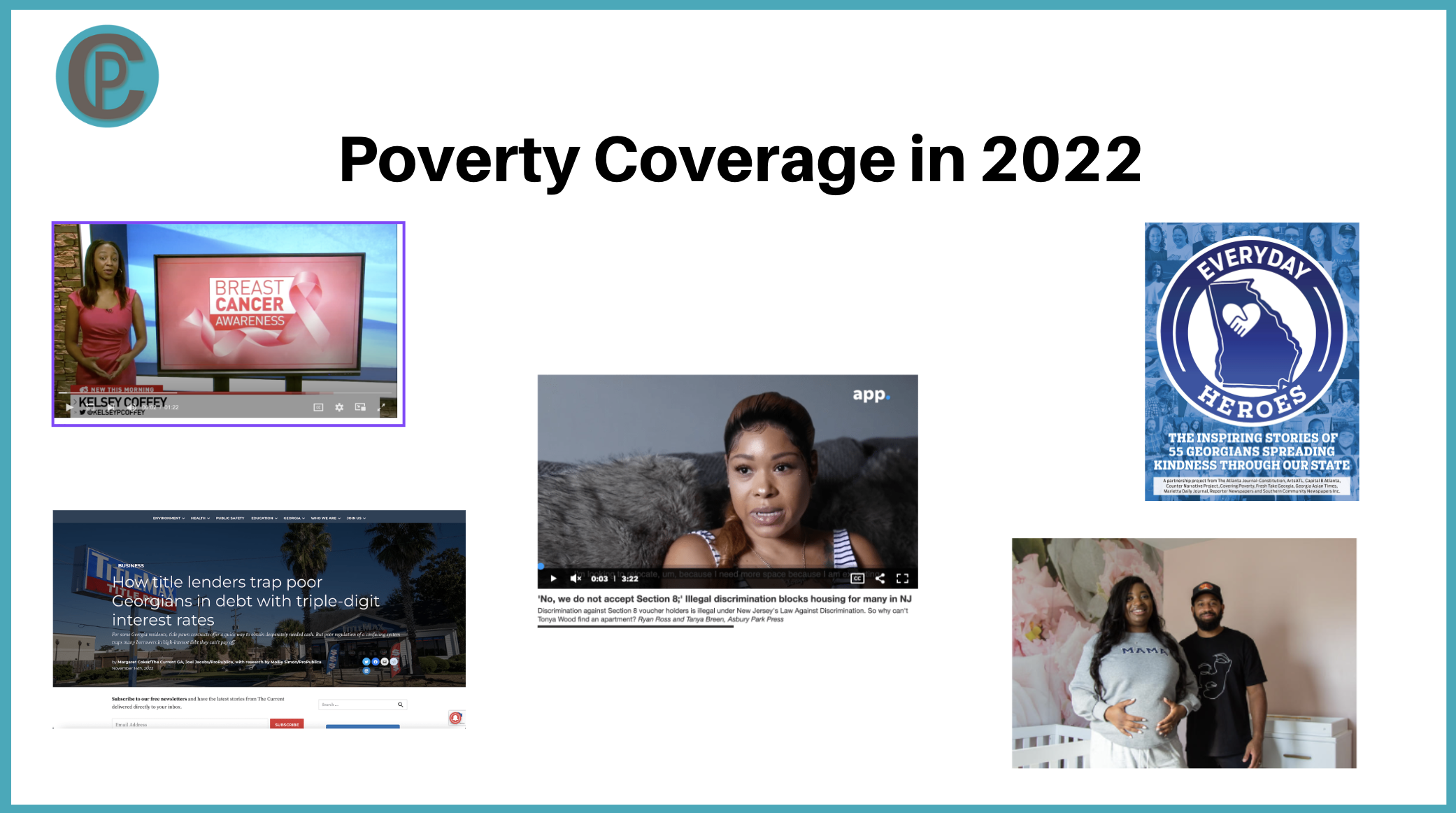 Poverty can be reported in various ways, from video stories to written features to investigative reporting to photography. Here's a look at several stories and special projects in 2022 by various news outlets, including some that feature the work of current and former students in the Covering Poverty project. Read about them below.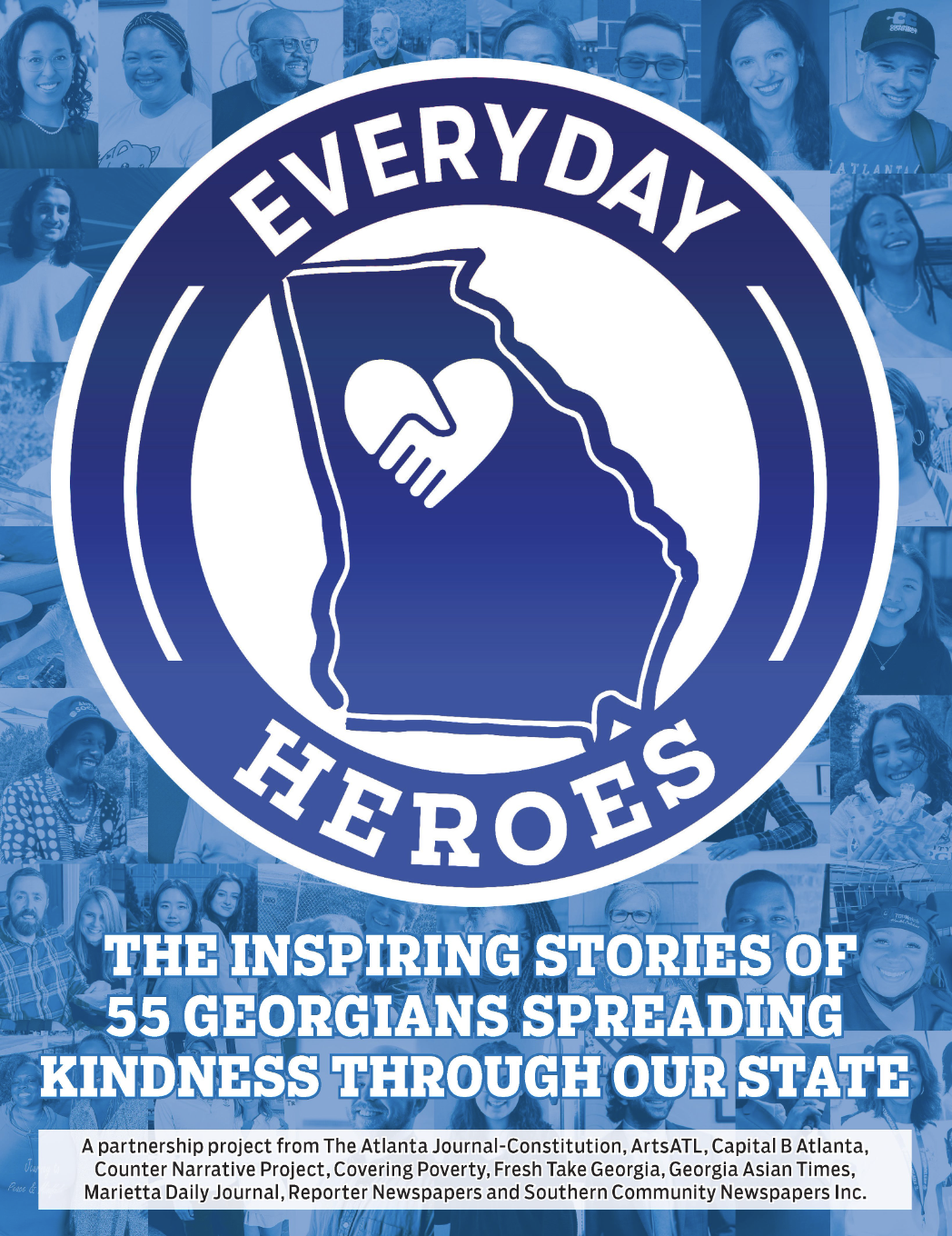 The Atlanta Journal-Constitution
Students in the Covering Poverty project contributed profile stories for this special holiday project that showcases stories of 55 Georgians and their mission to share kindness.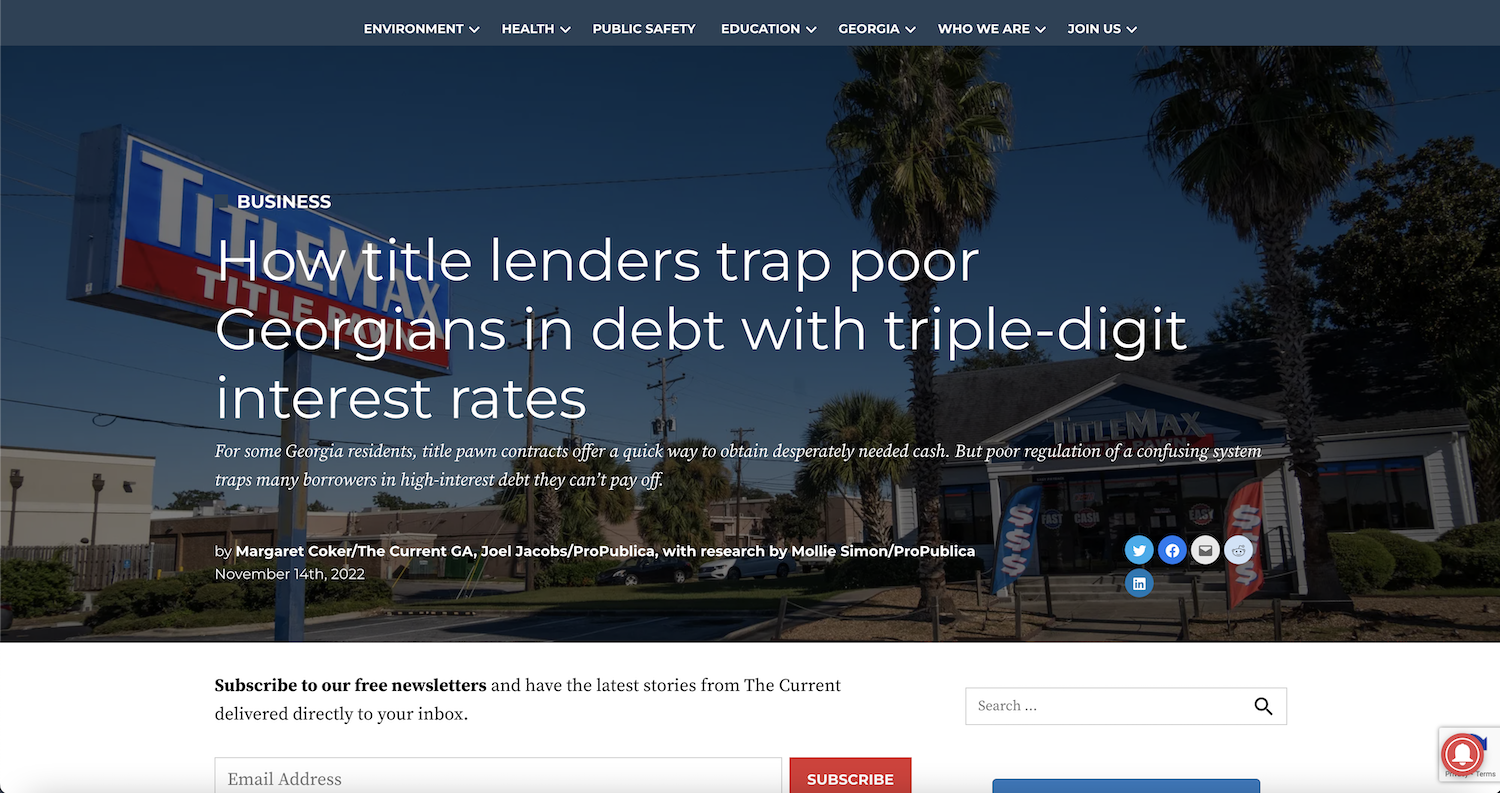 The Current
This piece details the issue of title lenders and how they are putting low-income families into debt with contracts with high-interest rates and poor regulations. The investigative story provides information on how title lenders are disproportionately located in low-income communities and communities of color. This piece also tells the story of two individuals who had these high-interest rates placed upon them on top of their debt payment plan. Covering Poverty students in spring 2022 provided research for The Current.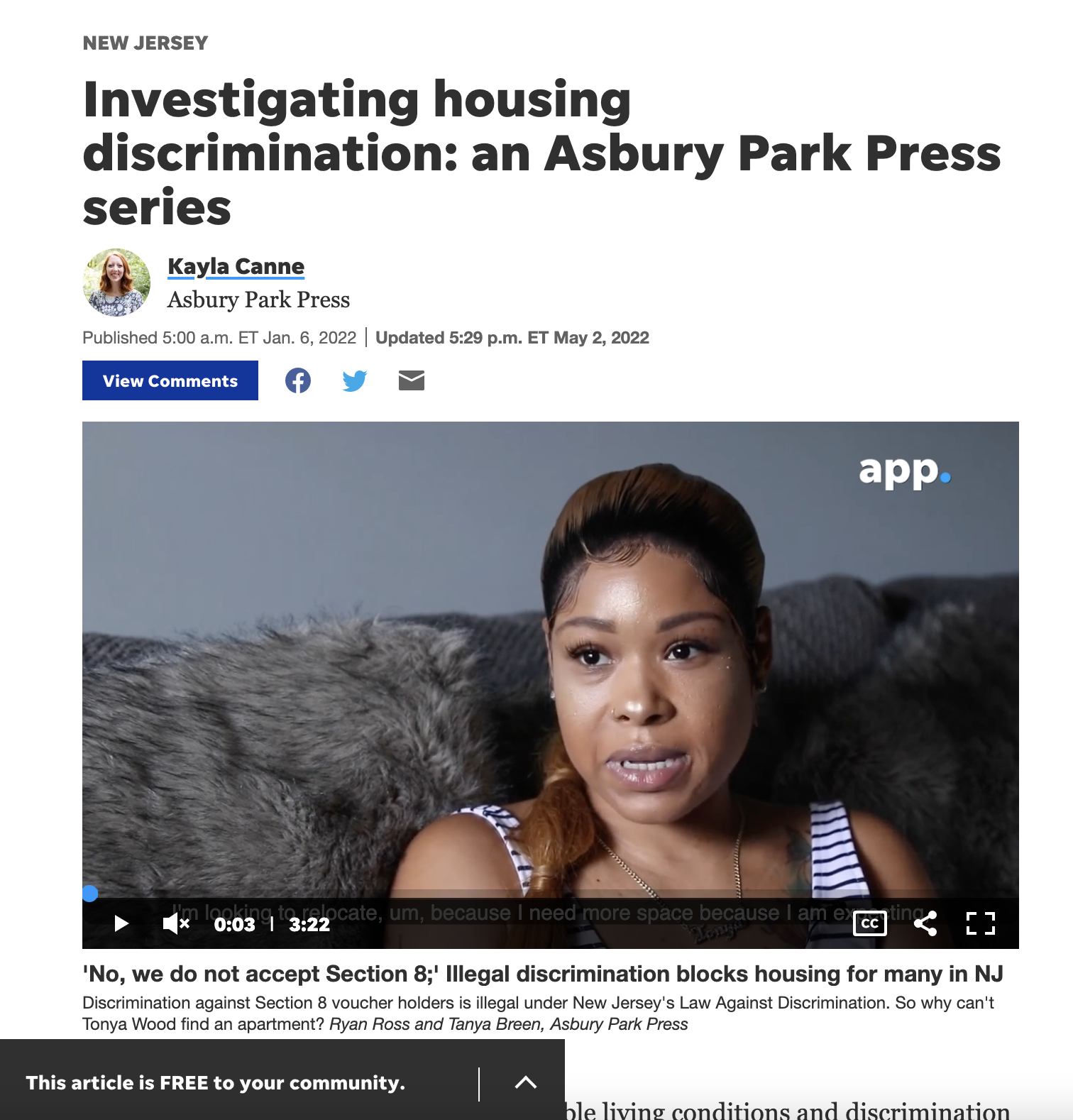 Asbury Park Press
This piece was selected as a winner of the 2022 NPF's Poverty and Inequality Awards. The story details how tenants in Asbury Park, New Jersey, are living in deplorable conditions in renovated rental subsidies that are taxpayer-funded. The rental subsidies have been exposed to unsafe living conditions, such as mold. Along with the story, there is a slideshow of photos of the living conditions in these rental subsidies.
The New York Times
This piece by The New York Times provides information on how child poverty in the United States is slowly decreasing over the years. This could be a result of several factors, such as government welfare programs, increased use of SNAP and WIC, and more single mothers being able to find employment to provide household income. The main reason for this decline is the increased use and availability of government programs since the 1990s.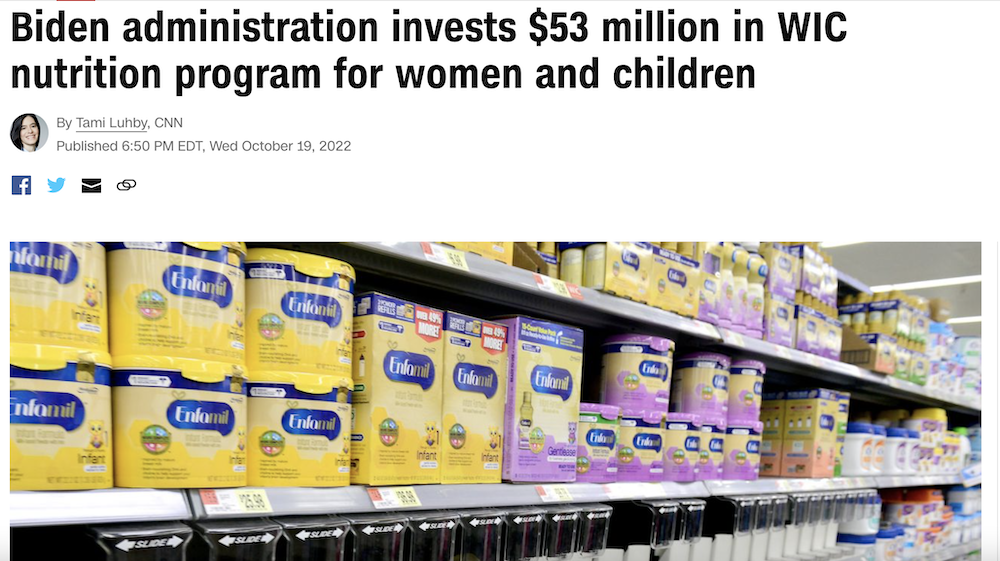 CNN
This piece by CNN showcases how the Biden administration is investing $53 million from the United States Department of Agriculture in WIC nutrition programs for women and children around the country. The money will be used to increase access to food and improve the shopping experience. According to the article, "The funding, which comes from the American Rescue Plan Act of 2021, aims to help state agencies, community groups, and other nonprofits test new ways of reaching out to existing and potential WIC participants." This is an effort from the Biden administration to lower child hunger and help people in need.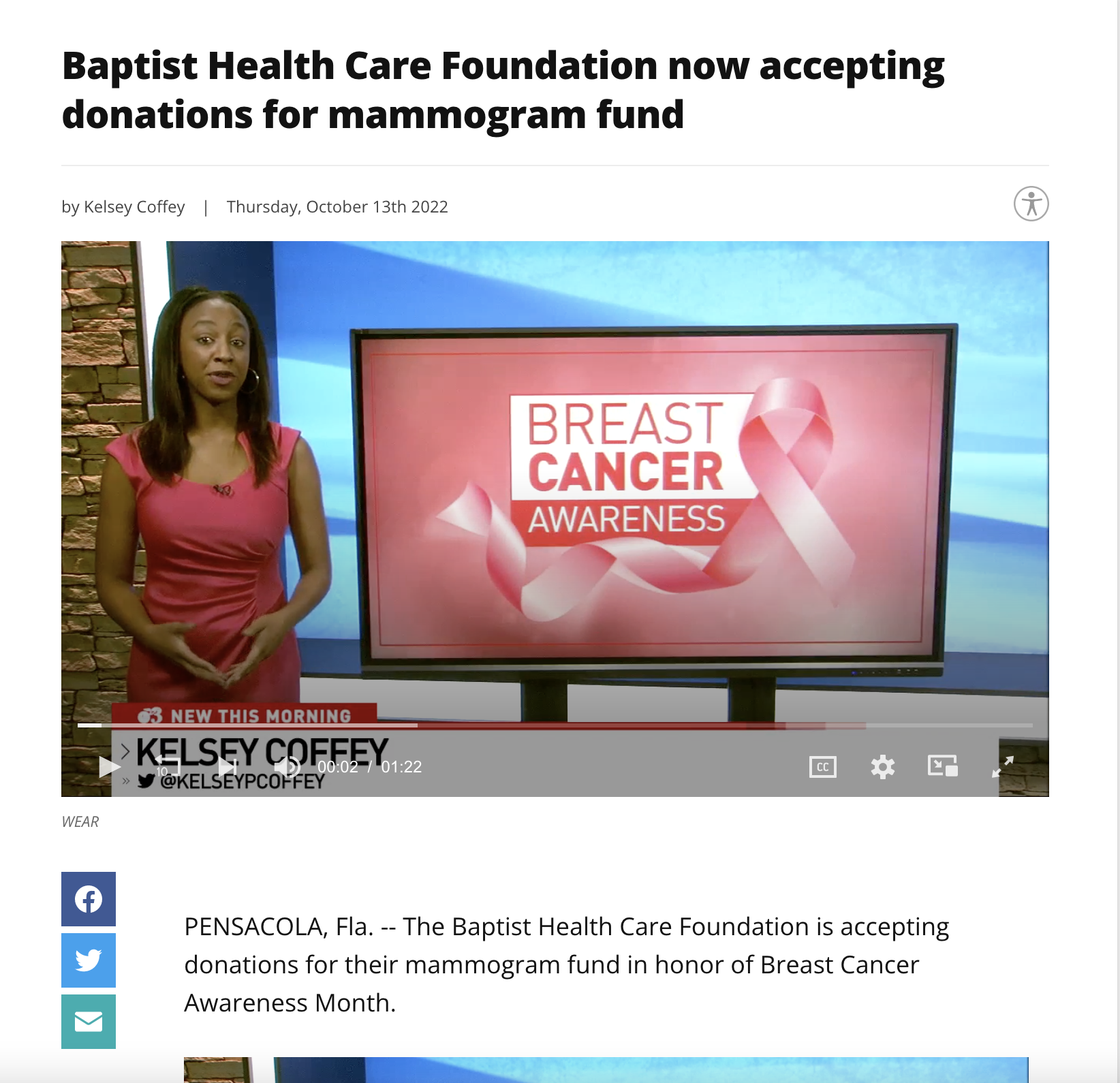 WEAR-TV
Former Covering Poverty student Kelsey Coffey wrote this story for the Pensacola station on how the Baptist Health Care Foundation has set up a mammogram fund that will provide women in need with free mammograms. The fund provides no-cost mammograms to women who are underinsured or have no insurance at all. The fund raises between $30,000 and $50,000 per year. Along with the story is a video news package that provides more details about how the program helps women in need and how the program helped one woman find out that she had breast cancer all thanks to the free mammogram.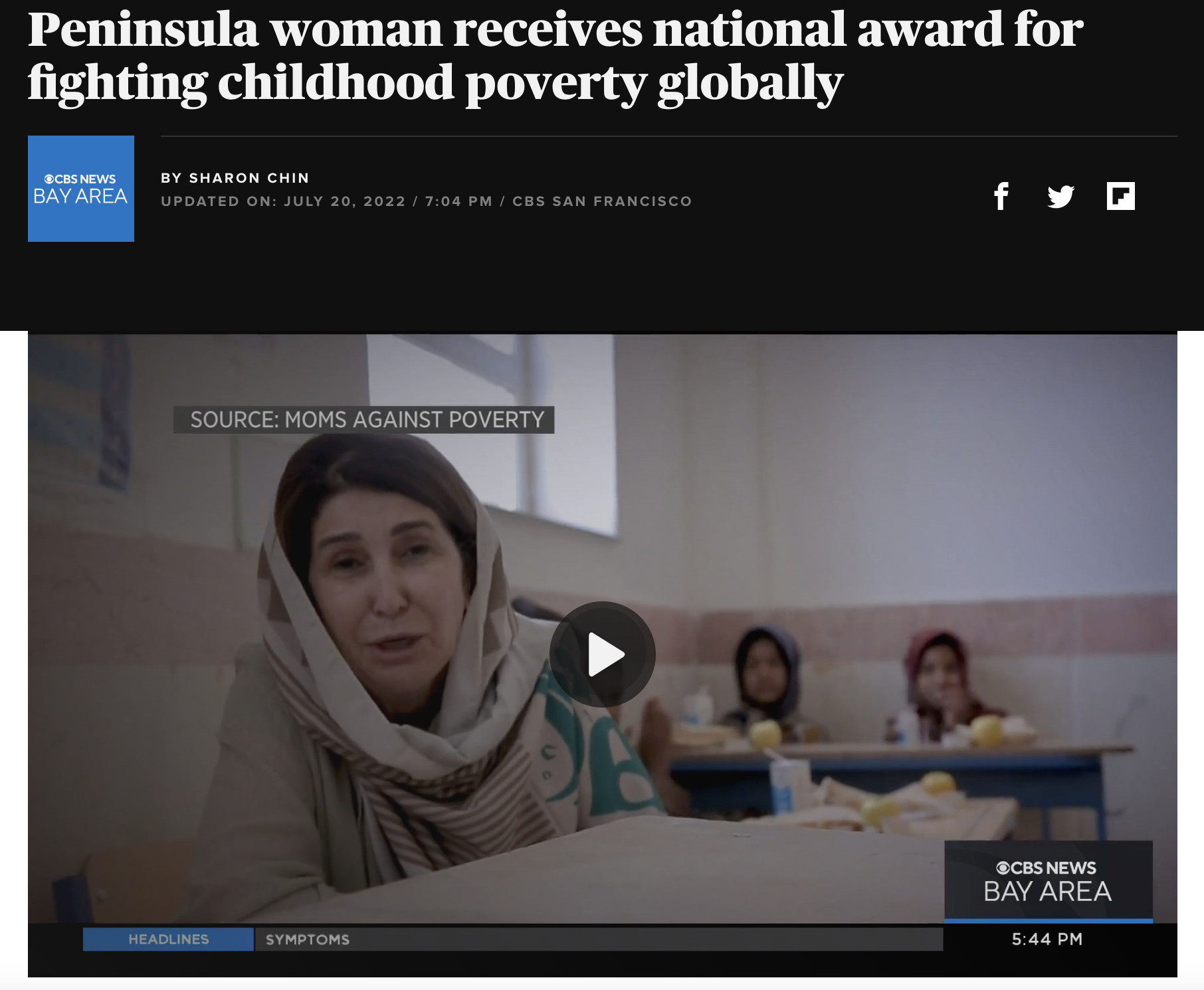 CBS
This piece tells the story of Delfarib Fanaie, a woman who won the Jefferson Award for her work fighting child poverty around the world. Fanaie is the co-founder of Moms Against Poverty, a group that provides food, healthcare, water, child care, and other basic needs to people in over 15 countries around the world. The organization has built over 60 schools and supports over 30 orphan care centers. The story also includes a video story of Fanaie and her story of helping children around the world.
Doulas in Georgia work to support better, safer births — one family at a time
GPB
This piece by Sofi Gratas, a former Covering Poverty student who covers rural health and health care for GPB, examines how Black women often see disparities in institutionalized health care. She tells the story of the barriers to care for Black and low-income women in the state, as well as efforts to address maternal mortality and to improve care.