Students in our Covering Poverty project contributed research in spring 2022 for this investigative piece for The Current, a coastal Georgia non-profit news outlet: How title lenders trap poor Georgians in debt with triple-digit interest rates.
Read about their experiences culling through a database of more than 750 title lending operations in Georgia as they tried to verify that each was still in operation, their hours and their address, using online research, Google maps and cold calling the businesses.
Their work, over about a month, contributed to findings in the story including:
"The Current and ProPublica identified roughly 500 title pawn stores, which span the majority of Georgia's 159 counties, including at least a dozen locations in Atlanta and Savannah, as well as in rural areas in and around Ellijay and Vidalia."
"Title lenders are disproportionately located in communities of color and low-income areas, according to an analysis by The Current and ProPublica. Roughly three-quarters are in ZIP codes with incomes below the state's median income."
---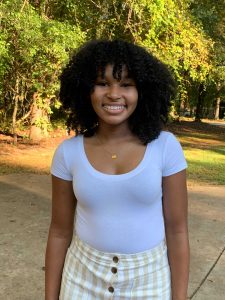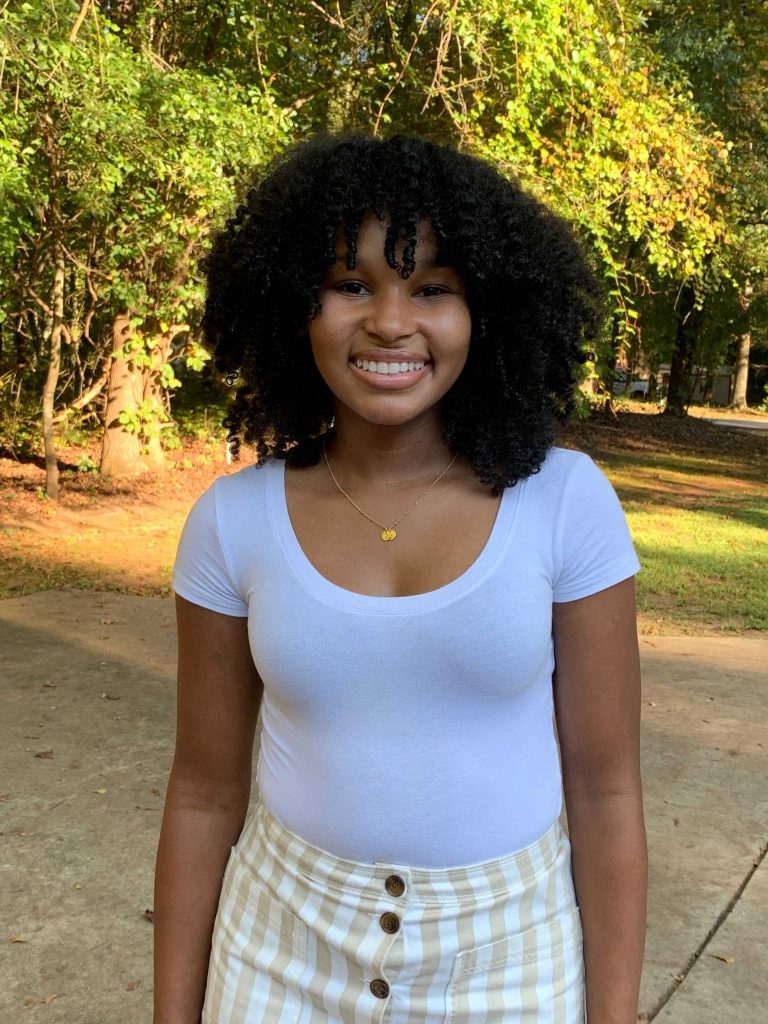 Working on the database was a different experience for me. It was a tedious process, but necessary for the advancement of the story. This experience taught me that much effort and work goes into investigative reporting. In one incident, someone asked for my personal information such as the car model, year, name and how much I want for the title. She interrupted me when I tried to verify the store's location. I got a call back 5 minutes later. I was uncomfortable, so I could only imagine how real customers around my age feel. —Brieanna Smith
---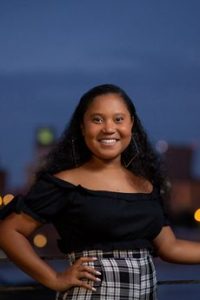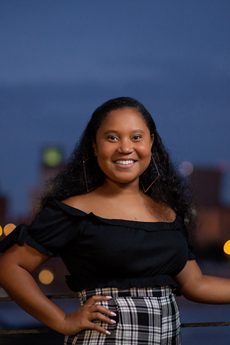 My data cleaning experience for this project was less eventful than I expected it to be. An overwhelming majority of the title lending locations I was assigned are no longer in service and have since transformed into other out-of-the-box business ventures. Some honorable mentions I can recall are a seafood market, an indoor cycling studio, a massage parlor, a law firm office and a smoke shop. A handful of locations remained title lending businesses, but were listed under different names. One company with several locations all across the state of Georgia changed names completely, as proven by the automatic web address change if you tried to type in the original website. —Janelle Ward
---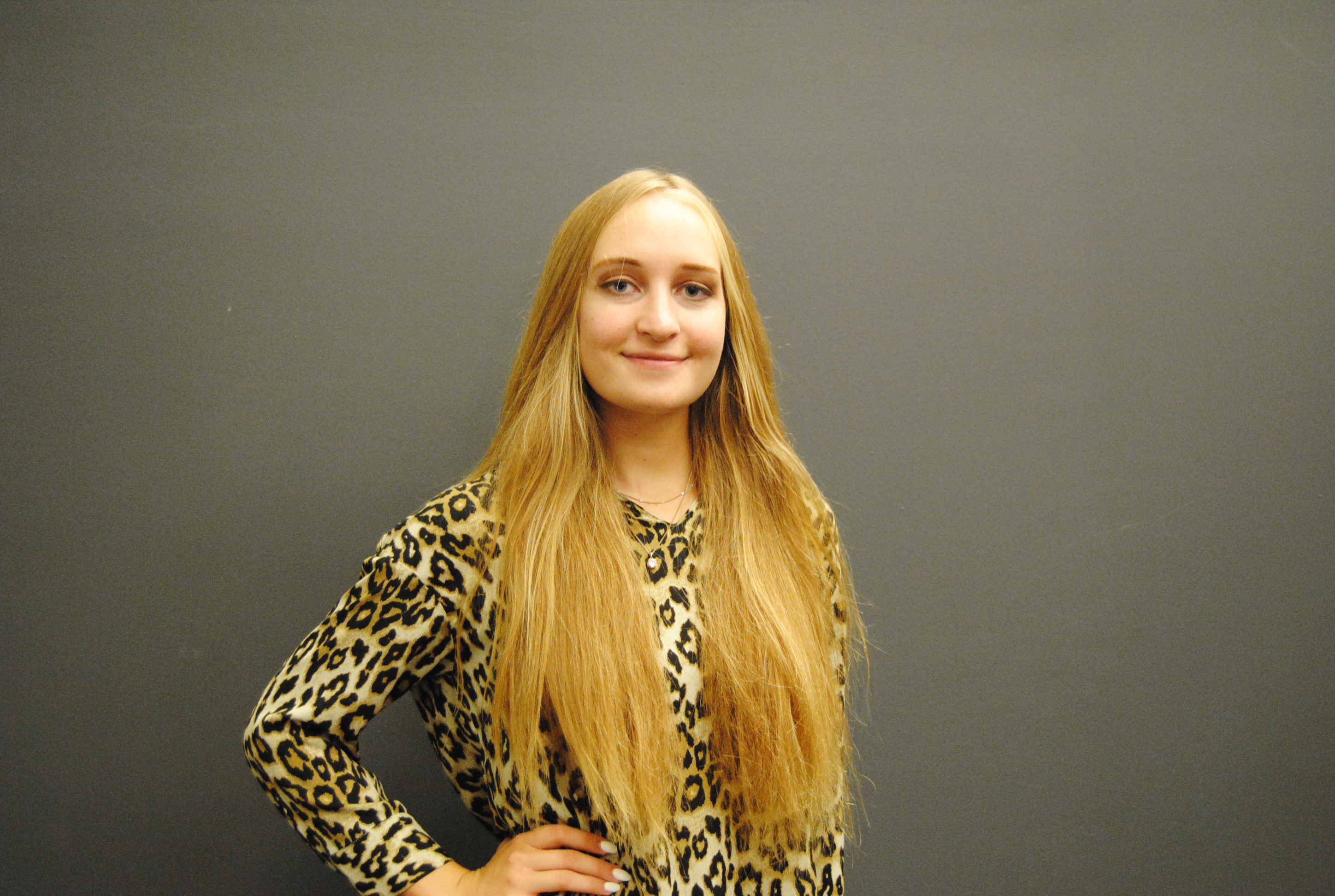 As I began calling the numbers of title loan shops, the first thing that I noticed was the sales presence of the agents who answered. I asked every business the same question which is what their hours were. At several locations, especially TitleMax businesses, I was asked, "So are you wanting to lease your car?" right after my first question instead of a statement like "Is there anything else that I can help you with?" I'm not claiming that this is good or bad, simply that it is an indicator that the business' focus is sharply upon securing a potential sale and being tenacious in potential client interactions. I was called back twice. Both times were from locations where I got an answering machine response when I first called. In both instances I was called back within five minutes, and yes, offered a title lease plan. —Sarah Donehoo
---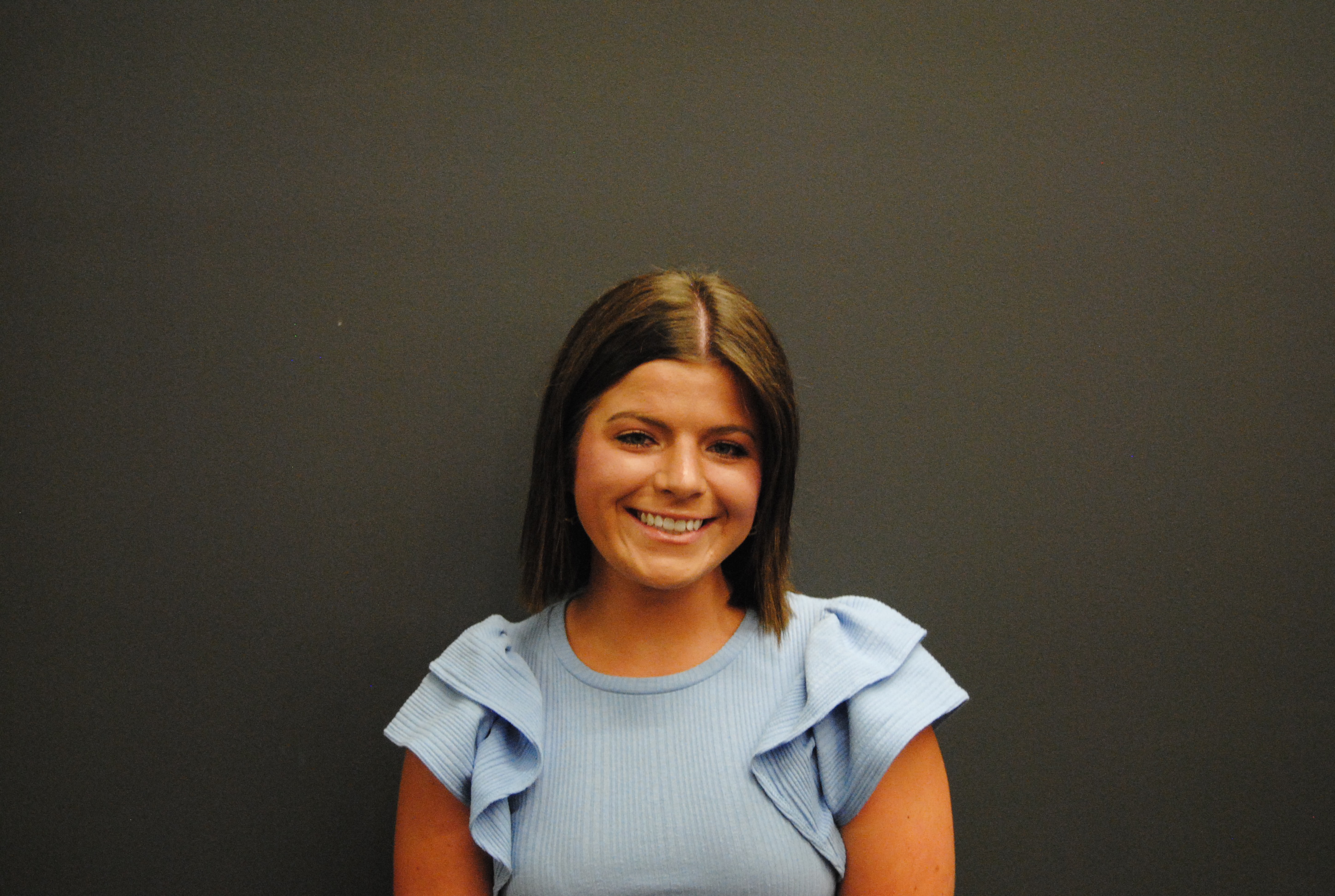 The ratio of female-to-male workers I spoke with stood out to me in this assignment. In my personal notes, I included the name of the person I spoke with and their tone of voice with me (among other things). While I was shocked that the majority of my list consisted of female workers (I would give an estimate of 90%), I was struck at the amount of people on the other end of the line who sounded absolutely miserable at their job. I spoke with maybe five to 10 people who sounded somewhat happy. There was one man I spoke with whose voice was a dead-ringer for Ross Geller's signature depressing way of saying "Hi." I made a lot of my calls early in the morning, so I think timing played a big factor in how people responded to me (I am not the friendliest in the morning either, so I understand). I find the pattern of voice tones from these people funny because I simply was not expecting this to stand out to me at all, even though I am the type to overthink a person's tone when speaking to me. — Sydney Hood
---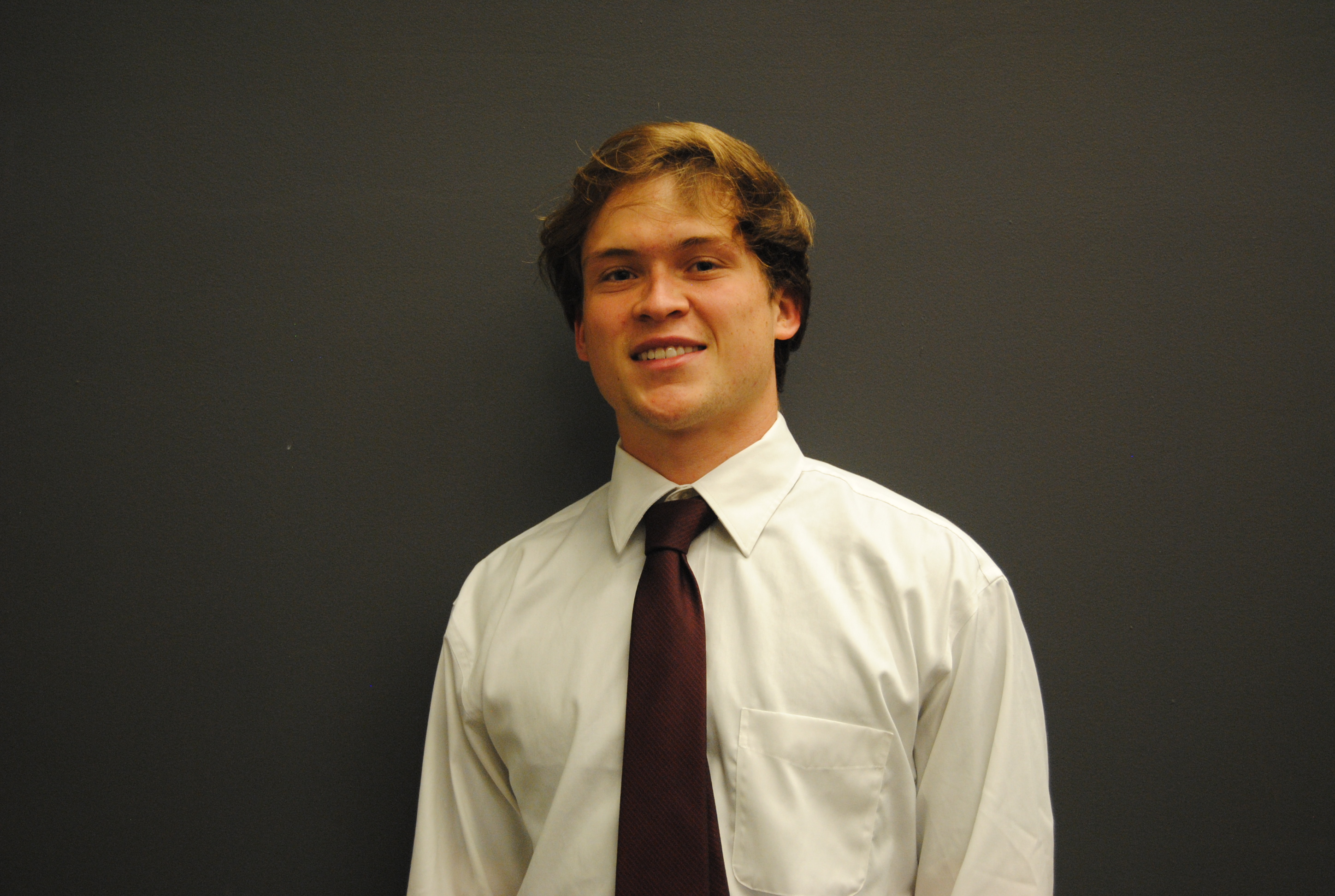 The process of calling the 70 or so title lending companies went fairly smoothly for me. Most of the time the people answering the phone were dismissive once they found out that I was just looking for their hours and location. I also experienced some people lying about their hours. There were a couple times where the person on the phone would tell me they closed 30 minutes before they actually did. Either way, I found that the title lending workers in the area that I called were often not trying to get me in the store and instead just trying to get through the work day. — Jack Rhodes
---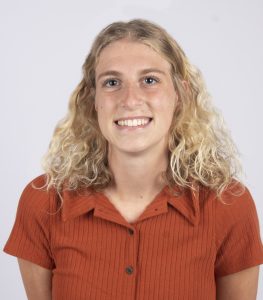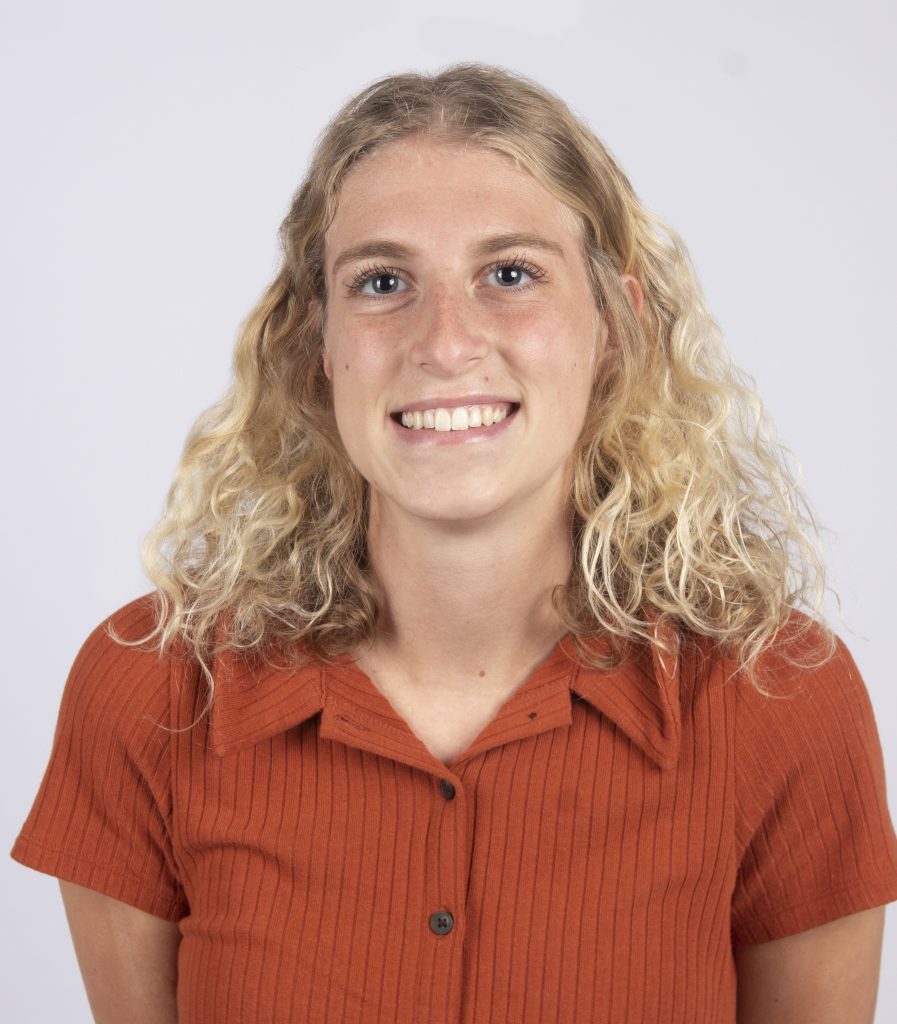 COVID-19 appears to have changed the way some of the businesses operate. One location requires that customers schedule appointments through the phone before coming into the office and another said they shrunk their hours because of COVID-19. Several of the businesses continue filing loans past normal business hours, and many sounded like they are flexible to whatever hours suit the customer's schedule the best. One voicemail said to text the provided number if none of the set hours suited the customer. The businesses were accommodating and flexible. —Olivia Wakim
---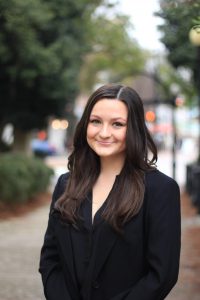 After the first 10 calls, a pattern begins to emerge. Someone picks up the phone. They read out the name of their company, introduce themselves and ask how they can help. The variability in conversation comes after I say, "Hello, I was calling to see your business hours throughout the week." Most employees simply recite the hours of their branch back to me, some hesitate to remember the varying hours causing the call to go on an extra 30 seconds. After the employee reads out the hours, I say thank you in an attempt to end the conversation. With most calls it's enough to get off the line. The calls to TitleMax Title Pawns, however, were always more inquisitive.
Out of the 74 calls I made, 33 of them were to varying ​​TitleMax Title Pawns locations. I remember after my first handful of calls thinking these title lending companies had their scripts down to a science. The special thing about ​​TitleMax Title Pawns, is they go above and beyond the standard script. On my 25th call to TitleMax Title Pawns, a woman answered the phone. She introduced herself, I asked about the hours, she recited them back to me, I began to say thank you, but before I could she asked, "What else can I help you with today Jennifer?" I wondered how they knew my mother's name. After the initial shock I registered that there was a possibility this company had been tracking my calls or had somehow inputted my number into their system. Still, I didn't know how it could be that they called me by my mother's name. Before hanging up, the woman asked if it would be OK if she called me back in a week if I hadn't yet come in. This was a part of their script I was familiar with as she was the third person who requested my permission to follow up. I told her I would be in contact if I wanted to further pursue a loan and then thanked her for her time. —Hayley Croke
---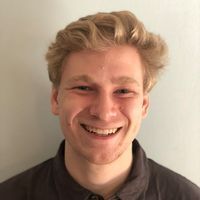 This was my first experience verifying information in a large database. While it seemed daunting at first, starting was the hardest part. I increased my call efficiency by systematizing my questions. On every call — which took no longer than four minutes — I asked for their address, hours of operations, and what materials I would need to start a title loan application. By reading off my script, I felt the process became much more manageable. It's been such a privilege to witness and assist what goes on behind the scenes of a large-scale investigative news project. —Foster Steinbeck
---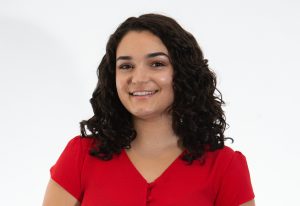 I called about 75 title loan businesses over the course of the month, and found that many had gone out of business. Some of the buildings were bought and are owned by larger title loan companies. When I called with energy in my voice inquiring about the "hours of service," employees seemed surprised. I had one person ask what "hours of service" meant. When I adjusted my tone and wording to monotone and simple, employees were less hesitant to answer my questions. As part of the research process, I located most building addresses on Google Street View. I called one business that appeared to be a small side building next to a house. An older man picked up the phone and inquired about the year of my car, the size of loan I needed and what service I wanted. I repeatedly said I was not sure what I needed at the moment and asked for the business hours. When I mentioned I wanted the hours so I could go in person, the man said he has run the business from his home for over 35 years, so he doesn't have set hours. I then hung up the phone, and he called me back twice within 15 minutes. —Carlie Gambino
---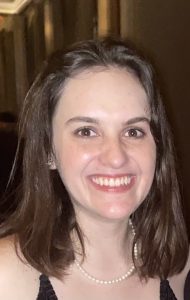 This process helped me learn what title lending is and what it requires, which left me with more questions than answers. When I first started calling, I was surprised by how close each business was to other title lending companies. I frequently found myself calling different companies within several miles of each other. I also found that many of the title lending companies had closed since 2018 or were operating as different businesses. An interesting note is several of the companies I called were now operating as used car dealerships or pawn shops. I found this compelling as title lending companies primarily make their money from used cars and it made me curious about what led to the ultimate discontinuation of their title lending services. 
It was also interesting to note the differences in attitudes the person answering the phone had depending on which company I was calling. Typically, at smaller, independent companies the people were nice but seemed tired or distracted. They would give me the information I asked for but not follow up with any questions. However, at larger companies, the person who answered the phone was excitable and asked several follow-up questions after I asked for the hours of operation. They were pushing for my name, what type of loan I needed, and asking when I would be coming in. Additionally, several companies were not forthcoming with the hours they operated. Some of the individuals seemed like they genuinely did not know the hours of operation, but others just wanted to start the process on the phone, right then. Overall, this was an interesting process and I enjoyed getting to start a project from the beginning. I liked doing the hands-on work and gathering the data and then looking into it to see if anything is truly there. I am excited for the next steps in this process and to see where this project takes us. —Allison Caso