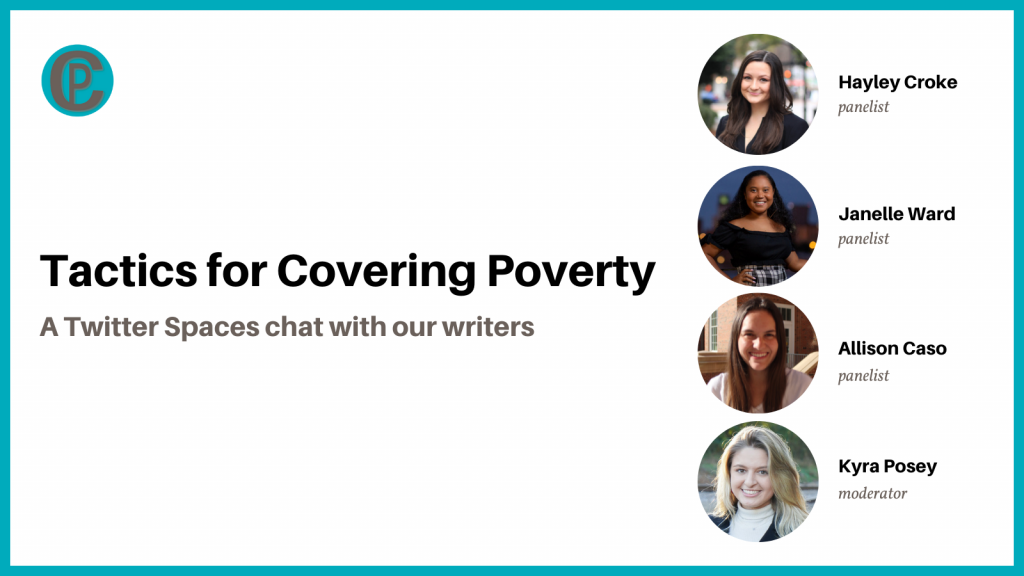 Covering Poverty reporters Hayley Croke, Janelle Ward and Allison Caso joined a Twitter Spaces chat on Friday, Nov. 12 to discuss their tactics for covering poverty, share approaches to service journalism pieces and reflect on what they've learned since they began working with the Covering Poverty initiative.
The discussion, moderated by site coordinator and contributor Kyra Posey, brought up important insights about the process behind service journalism stories, serving your audience and letting your sources drive the story. You can find some of the most important takeaways below.
When writing service journalism stories, take yourself out of the equation and consider what your audience actually needs to know.
---
"When we're at UGA, there is such a divide between us and the Athens community. And we don't normally interact with people in the community a lot. Sometimes we stay in our UGA bubble. And so I think it's really important to find the pieces that serve the community, because they're here all the time, and we're just here for a couple of years. It's kind of our duty to, you know, bring them into that equation and kind of shine a light on that." -Allison Caso.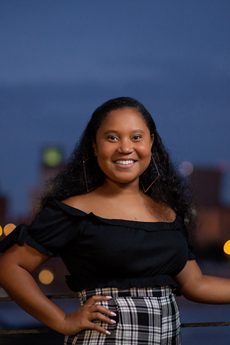 "For me, finding newsworthy service journalism stories is relatively easy, honestly, especially in this socio-economic climate that we're living in with the housing crisis and food insecurity kind of everywhere, especially in Athens. It's almost as if there are potential stories everywhere you look, but it's the question of how to ensure those pieces serve your audience that's most challenging. For example, for a piece that I'm working on now about where to find diapers in metro Atlanta and how to afford them. There's so much useful information that I've gathered on my topic, but I obviously cannot include it all or else the article would be way too long. So deciding what to keep and how best to arrange it ultimately affects how effectively the audience understands what you're reporting." -Janelle Ward.
There are many statistics and historical facts to consider when writing about poverty. Consider including what the reader will benefit from the most.
"I usually will put it all down and then go back and reread and think to myself, 'what's important for context, versus what's a number that I want to put in there, just because it's something I think that's important to the story?' So being able to take yourself out of it, and say, 'what does the reader need to know versus what would I ideally love to have in the story,' just making sure the numbers you have in there are necessary and easy to follow." -Hayley Croke.
"It can be kind of hard for me to determine how many statistics is too much to include in one story. So I start with the info that I think I'll absolutely need to include, and then I'll branch out from there if necessary. And for me, the same thing goes for historical context. I'm a history major, so I love historical background, I love facts and figures. So I start with enough information to fill the reader in on something that they might not know." -Janelle Ward.
Let your sources guide your story.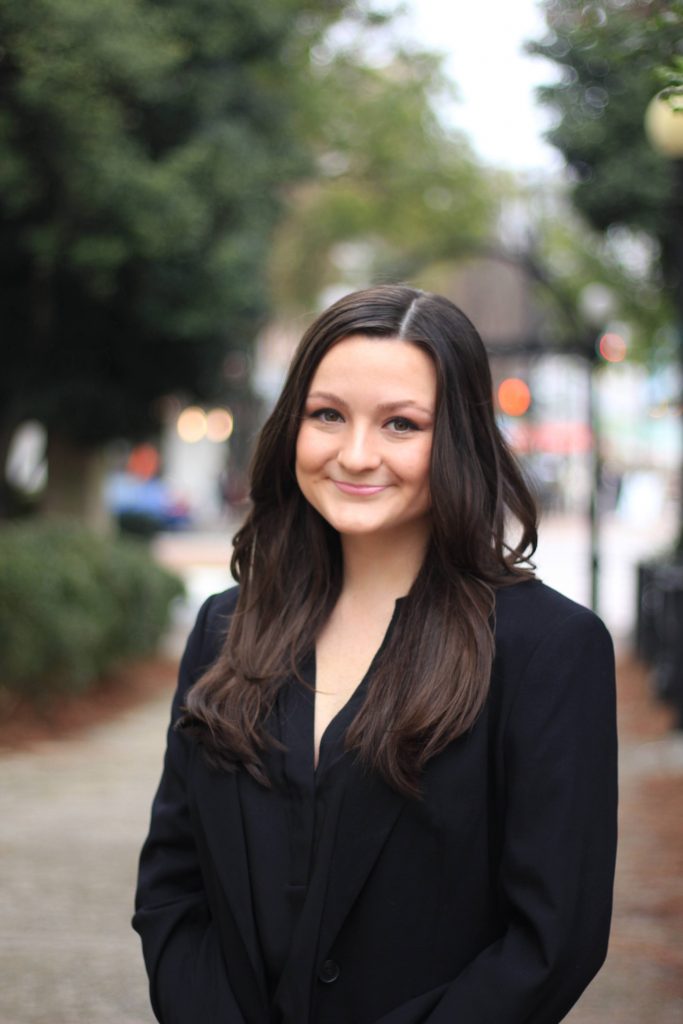 "This project has really made me change the way I look at my relationship with sources. These are issues that obviously I do research before I talk to sources, but something really important I learned when dealing with sources for these stories is to really listen to what they're saying. Ask them to expand upon things that they're talking about, they have difficulties with, or things that they're saying are working really well. It's really important to hear them out more, because they're coming from a place where they have more experience about the story that you're covering, so it's so much more important to understand their perspective than to just write about the research you've done. You want to create a good balance between the two, to make the story both empathetic and informational." -Hayley Croke.
When heading into interviews with people affected by poverty, and writing for an audience affected by poverty, do your research.
---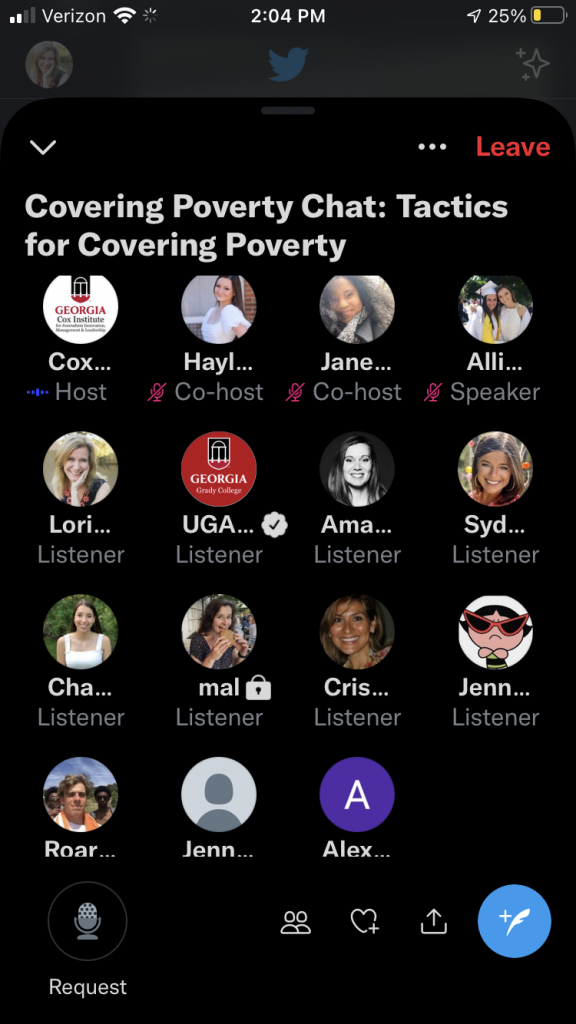 "You don't want to make anyone that you're interviewing or anyone that's going to read what you're writing uncomfortable. And so I think the best thing to do with that is just researching prior to interviewing anyone, and reading a lot of other pieces, maybe about the same topic and figuring out how you can be the most direct with the information that is still sensitive to the people that are going to be reading it or that you're going to be interviewing. Include what is necessary, but not anything for the shock value or just to kind of get a reaction out of people." -Allison Caso.
If you're just starting to cover poverty related issues, be patient with yourself.
"Be patient both with yourself and with the piece that you're working on. And by that I mean don't expect to nail the writing style all at once. It takes time to perfect, to hone your craft. But at the same time, you know, it's easy as you know journalism students to feel like oh, you're just hammered with deadlines, you have to finish this story and that story. But really understand that isn't just another deadline for you to check off your to-do list. This is real journalism that directly affects the community. It affects people who come from all different types of backgrounds. This is literally people's lives, for some it might be life or death, or you know, it might be an issue of starvation or diapers. These are very, very important issues and you should handle them gently and you should just really put forth the most effort in making sure that all of your reporting is accurate and very informative. Welcome mistakes that you make along the way, and don't be too hard on yourself. Because ultimately, that's how you learn — by making mistakes and correcting them." -Janelle Ward.