Read how Janelle Ward reported this story for The Athens Banner-Herald/OnlineAthens.com: New Books for Keeps executive director seeks to grow nonprofit for youth literacy.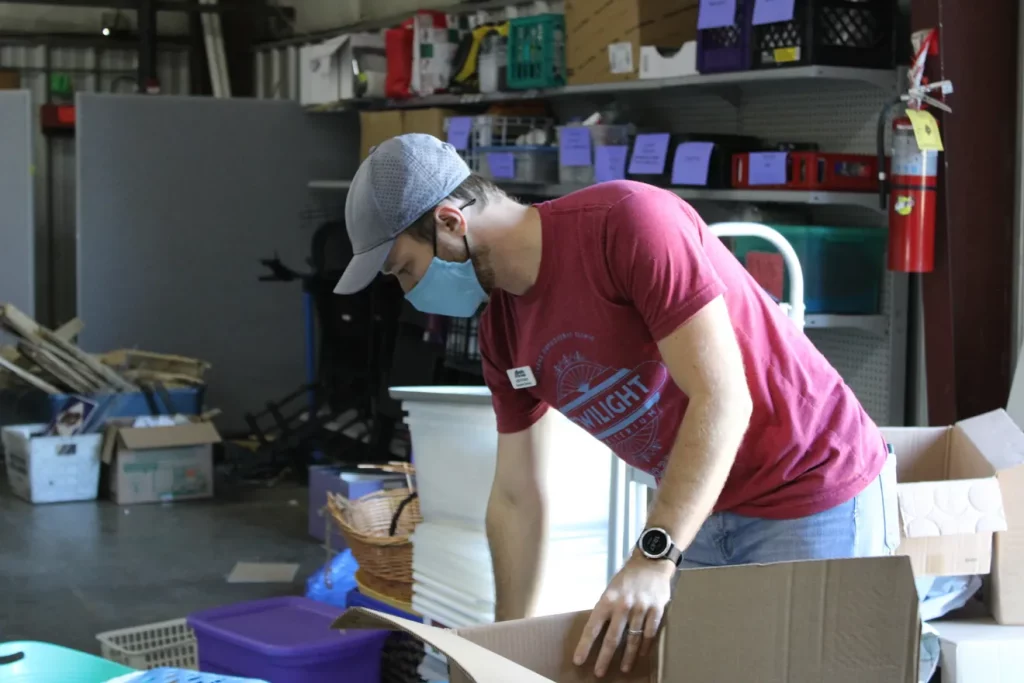 Athens is home to many nonprofit organizations, but this is the first I saw in my two years of living here that was specifically dedicated to improving youth literacy. After hearing of the organization's success over the past few years, I was intrigued to learn more about it and help spread word that it exists.
I stopped by the Books for Keeps warehouse to interview Justin Bray and take photos of volunteers setting up for the nonprofit's annual book fair. I asked Bray questions during his break from manning the warehouse's loading dock, picking up piles of books donated by members of the community.
I also interviewed Books for Keeps founder, Melaney Davis, over the phone, for insight on Books for Keeps' beginnings and how the organization has grown in the almost decade it has existed. She gave me the contact information for my final source, Leslie Hale, who was even more knowledgeable of Justin and his work with the organization.
Leslie was executive director of Books for Keeps for eight years and gave me great information on what her work entailed and how she grew the nonprofit in that time. I felt like I could complete the story after speaking with her.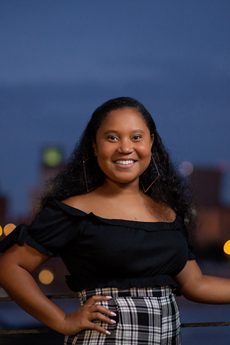 There was so much information I wanted to include, but had to cut for the sake of length. I knew, from the reporting I had gathered, that I would predominantly write in chronological order, and since profiles tend to be more longform and fluid, there was more room for creativity and almost "flowery" writing. The information about the education beat on the Covering Poverty website was a great starting point for me and my research. It caused me to brainstorm and consider the many angles of which I could have taken the story.