Read how reporters Carolyn Crist and William Newlin reported this feature for the Atlanta-Journal Constitution: For local nonprofits, need and support swells.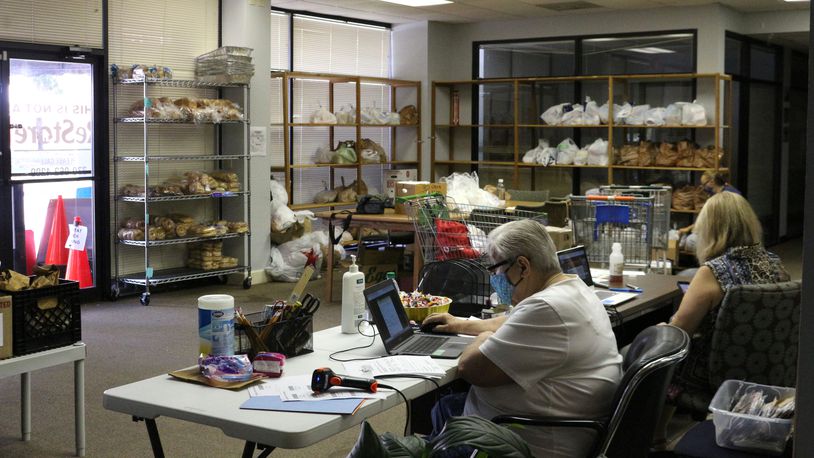 Step one in reporting the Atlanta Journal-Constitution story "For local nonprofits, need and support swells," was to define our focus. A 2021 report from the Giving USA Foundation indicated that charities had an uptick in giving in 2020 as compared with 2019, particularly in human service organizations such as shelters, food services and affordable housing groups. It was important to check this trend on a local level to see how much COVID-19 disruptions impacted vulnerable communities in metro Atlanta and how well nonprofits maintained needed support systems.
We looked at Charity Navigator to find representative nonprofits in several of the top AJC coverage areas: Cobb, DeKalb, Fulton and Gwinnett counties. We contacted four local groups with different service areas (housing, food and financial services), as well as two larger statewide groups: Habitat for Humanity and United Way. A diverse sample of organizations was key to see how the nationwide trend broke down based on nonprofits' missions and level of resources.
We interviewed leaders at the six organizations about the start of the pandemic, the increase in need, the increase in support and the outlook for the rest of this year. Each group shared impressive data and documents, which we reviewed for relevance and accuracy.
For a feature story, it was important for us to synthesize the trends across the organizations to provide an overall narrative for readers but not oversimplify the message. From Dwight Reighard at MUST Ministries in Marietta to Laura Drake at the Southeast Gwinnett co-op, varied anecdotes and personal experiences created an intimacy that balanced our inclusion of data. That was important given the human fears and struggles at the core of this story. Finally, we edited the story several times for clarity, removing repetitive sections that didn't move the narrative along.
Thanks to the Covering Poverty site, we knew to:
Double-check data – both at the national and local levels – by looking at documents such as the Giving USA report and the individual nonprofit's annual reports from 2020.
Be cognizant of word choice when writing about services, particularly connotations around food services, affordable housing and financial support. It was important to remain human-centric at all times.
Look at the beat guides around topics such as housing and health care for the services that were covered in this article.