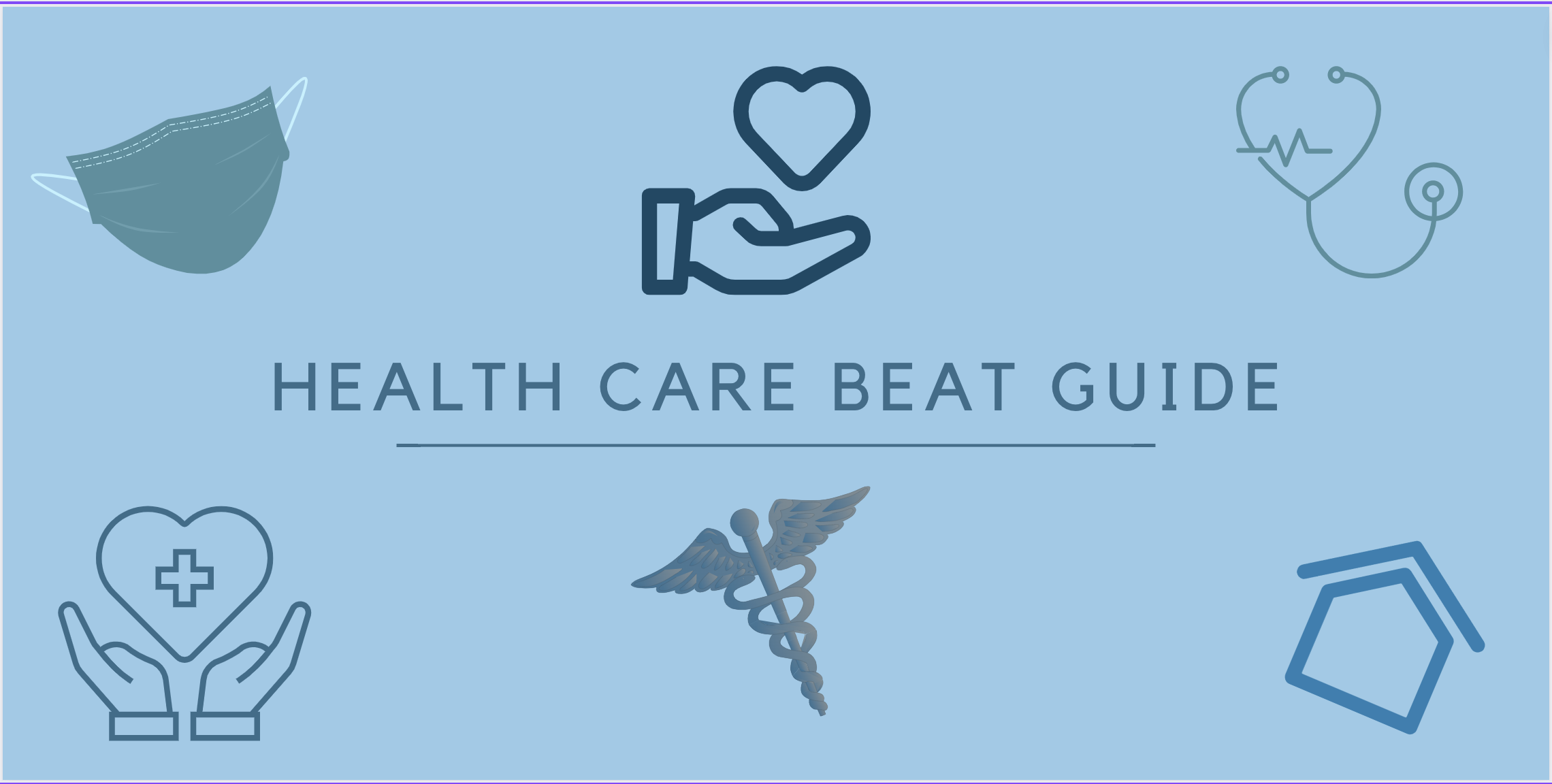 Why cover health care?
Poverty affects people around the world, and health care is a major factor that can influence poverty.
Bad health can limit a person's ability to work, and poverty can limit opportunities for better health.
Covering the intersection of poverty and health care highlights the importance of the way each can influence each other.
Research guide
Here's a list of databases, studies, conferences and institutions, with information to help you form the right questions.
If you're feeling stuck, use the resources below to help answer these questions. They might help you get started on a story or expand on an idea.
What health care benefits are made available to residents in your region?
Is there a subset of the population who face significant barriers to receiving healthcare?
What is the infant mortality rate in your region?
What is the life expectancy in your region?
What percentage of families in your region live below the poverty line?
What is the unemployment rate?
What is the poverty rate in your region?
Datasets & databases
Community Resilience Estimates
This database looks at the capacity of individuals and households to "absorb, endure, and recover from the health, social, and economic impacts of a disaster," while examining risk factors, such as poverty. Journalists will find this data useful when examining how major events can affect poverty and health care.
The Census Bureau also hosts a news conference with an annual release of national-level income, poverty and health insurance coverage statistics. This typically happens in September.
This publication looks at the health and well-being of America's infants, children and adolescents. The publication includes information and data about children in poverty, examining the connection of health and well-being of children living in low-income families.
Academic papers and relevant studies
Global Subnational Prevalence of Child Malnutrition
Socioeconomic Data and Applications Center
This publication examines "a global subnational map of the prevalence of underweight children that can be used by a wide user community in interdisciplinary studies of health, poverty and the environment."
Global Subnational Infant Mortality Rates
Socioeconomic Data and Applications Center
This publication shows infant mortality rate estimates that can be used in the studies of health, poverty and the environment. It includes 234 countries and territories, giving it a global look into the issue.
Poverty and Health
This publication aims to "further increase the effectiveness of development cooperation in improving the health of poor people as a means of reducing poverty and achieving the health-related Millennium Development Goals." It is a set of policy recommendations and provides directions on ways of "supporting a pro-poor health approach in partner countries."
Institutions
The Healthy People initiative by the U.S. Department of Health and Human Services aims to set "data-driven national objectives to improve health and well-being over the next decade." The 2020 topic areas include economic stability, education, health and health care, neighborhood and built environment, and social and community context.
The National Health Care for the Homeless Council works to end homelessness by ensuring health care and housing for all by "uniting thousands of health care professionals, people with lived experience of homelessness, and advocates in homeless health care."
Annual Conferences
The National Academy for State Health Policy hosts their Annual State Health Policy Conference. The conference gives informative sessions covering crucial health care issues, discussions from state health policy experts, and offers solutions and innovative ideas.
The Association of Health Care Journalists hosts an annual Health Journalism Conference. The conference consists of hearing from journalists and health care experts, participating in how-to sessions and taking advantage of networking opportunities.
---
Shania Shelton is a fourth-year journalism major at the University of Georgia.